›
News
01-May-2019
Interesting Facts about Phuket Province

Interesting Facts about Phuket Province Some entertaining facts about Phuket Province that will make you look at it in a different way and with an air of welcome authority. Did you know? ...
Interesting Facts about Phuket Province
Some entertaining facts about Phuket Province that will make you look at it in a different way and with an air of welcome authority. Did you know?
Phuketis the largest island in Thailand being just under the size of Singapore. It stretches just over 222 sq. miles (576 sq. km). Phuket is known for its beaches, Patong, which is one of the biggest tourist attractions for the island, there are 36 beaches spanning the island in total.
The island's length from north to south is 48 kilometres and its width is 21 kilometres.
The word Phuket actually means mountain jewel.
Kathu Mining Museum is a museum established to commemorate the thriving tin mining industry that ruled the island for centuries.
As can be attained from the origin of the name, seventy percent of Phuket's area is covered with a mountain range that stretches from north to south. There are 9 streams but no real rivers.
Specifics will be hard to find, but the latest census in 2012 put Phuket's population at about 600 000 people, among them migrants, international expats, Thais registered in other provinces and locals, although that probably has increased by now.
The Sirinat National Park on the northwest coast was established in 1981 to protect an area of 90 square kilometres of land and 68 kilometres of marine area, including the Nai Yang Beach where sea turtles lay their eggs, a forward-thinking decision that has preserved the area.
Numerous celebrities from around the world frequently visit Phuket including Naomi Campbell, Kate Moss, Kevin Spacy and Leonardo DiCaprio.
Phuket really does seem to be the 8th wonder of the world, from never ending numbers of beautiful beaches to a wealth of history embedded in and around the island, there's something for everyone.
22-Apr-2019
Remarkable, unique temples among the 40,000 throughout Thailand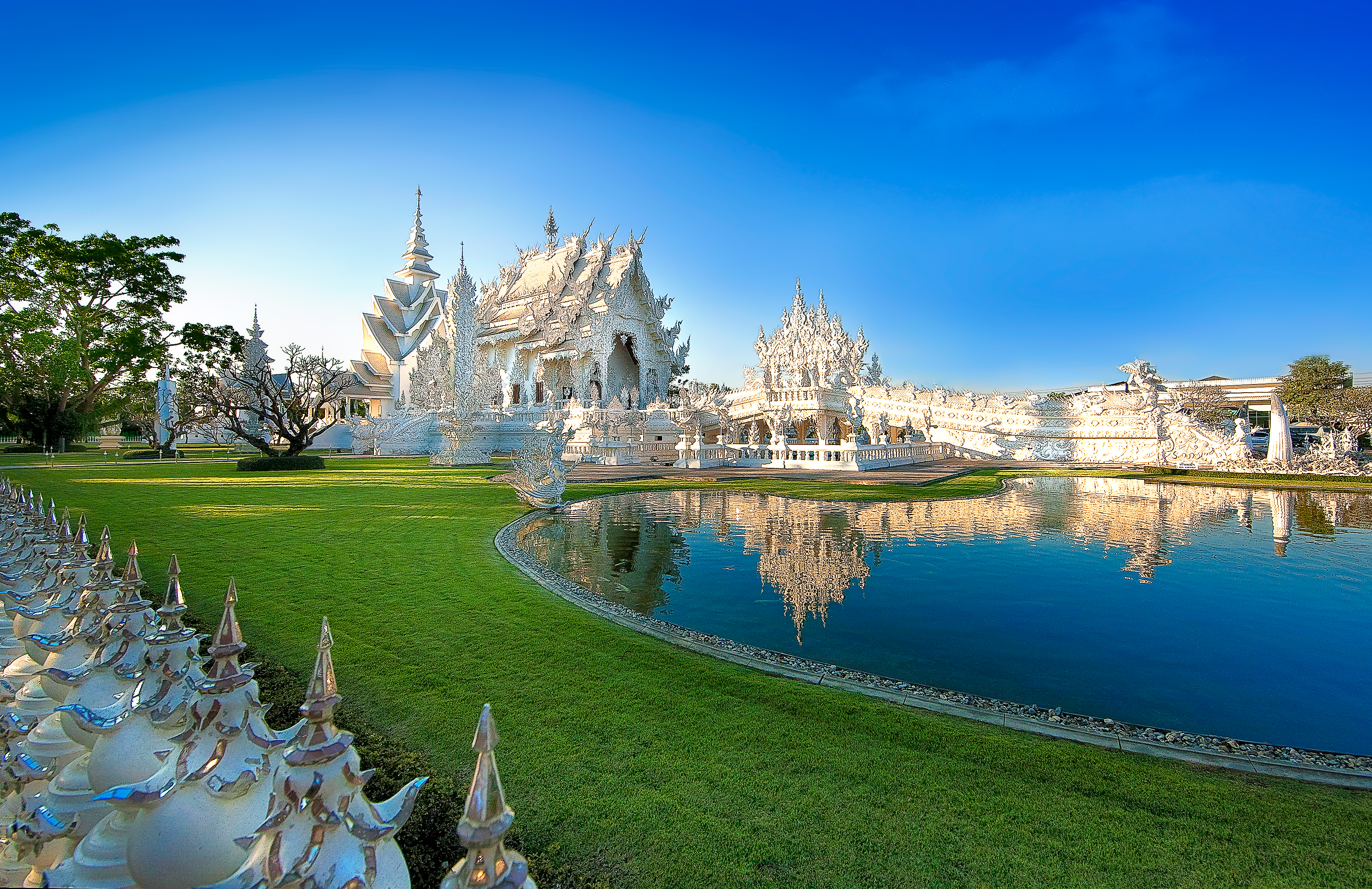 Did you know there are over 40,000 temples in Thailand, of which some 37,000 are in current use welcoming devotees and visitors? Bangkok alone has around 400 temples, according to the Office of Nati...
Did you know there are over 40,000 temples in Thailand, of which some 37,000 are in current use welcoming devotees and visitors? Bangkok alone has around 400 temples, according to the Office of National Buddhism.
While it is impossible to see them all on holiday, here are some of the most remarkable temples worth visiting for their exceptional architecture and style.
Bangkok
One of the most iconic temples of the capital city and indeed the whole country, Wat Arun or the Temple of Dawn sits majestically alongside the Chao Phraya River and is probably the best-known temple with its famous silhouette being a top photo spot for tourists.
Also not-to-be-missed is Wat Pho which is famed for its giant 46 metre long, 15 metre high reclining Buddha that is covered in gold leaf and as being what many consider the leading school of traditional massage in Thailand.
Wat Phra Kaeo, commonly referred to as the Temple of the Emerald Buddha, is located within the Grand Palace compound and is regarded as Thailand's most important Buddhist temple. Enshrined within the temple is the Emerald Buddha, a highly revered Buddha image carved from a single block of jade.
Wat Benjamabophit is renowned for the use of Carrara marble imported from Italy in its construction and as being the temple depicted on the 5 Baht coin, while Wat Saket or the Golden Mount temple sits atop a hill in the old city area and as such offers spectacular 360 degree views of Bangkok, which are especially captivating at sunset when the city turns gold and orange.
Northern Thailand
In the North, a most amazing temple is certainly Wat Rong Khun in Chiang Rai. The temple is an ancient structure, which was taken over at the end of the 1990s by local Thai artist Chalermchai Kositpipat.
Chalermchai spent over one billion Baht to transform the temple of which the entire exterior is a striking white and silver. Murals and sculptures blending traditional Lanna and Thai motifs and contemporary figures refer to meditation, the fight between good and evil, and the teaching of Lord Buddha. Spiderman, Neo from the Matrix and Michael Jackson stand side by side with demons of the Ramayana or representations of Lord Buddha. It is an amazing piece of architecture, which fluctuates constantly between the sublime and the kitsch.
Wat Phumin in Nan is renowned for the beautiful 19th century mural paintings that adorn much of its interior walls. These depict Lord Buddha's life and also the daily life of the local people, farmers, noblemen and foreign traders – Chinese, Persians and Westerners – of the time. Perhaps the most famous depiction is that of a tattooed man whispering to a woman who wears a slight yet intriguing smile on her face.
Wat Phumin itself is a 500-year old temple built in typical Lanna and Thai Lue (a local ethnicity) architecture and features four entrances, one on each side and which are topped with a multi-tiered, decorated structure.
North Eastern Thailand or Isan
Among the temples to visit in Nakhon Ratchasima – part of Isan's four largest cities 'club' that also comprises Udon Thani, Khon Kaen and Ubon Ratchathani – is Wat Sala Loi, one of the rare examples of tropical modern architecture in Thailand. The temple was originally constructed in 1827 but was then totally rebuilt in 1967 adapting a modern layout inspired by traditional junks (boats).

Inside Wat Sala Loi, the main hall features a design that aims to reflect the feel of a ship riding the waves, while windows reinterpret traditional architecture with a modern twist. The back of the temple is covered with modern ceramics while a giant white Buddha statue attracts the eye amid a rather sober interior of grey/black marmor.
The exceptional design of Wat Sala Loi earned the structure an award in 1973 for the best avant-garde religious building from the Association of Siamese Architects under Royal Patronage. The temple's lush gardens contain the surprise of lifestyle statues of heroes from US comics like Spiderman and Captain America.
Central Thailand
A Gothic altar, stained glass windows and even medieval armouries… what looks like a church is actually a quite extraordinary temple next to Bang Pa-In Palace in Ayutthaya. Wat Niwet Thammaprawat Ratchaworawihan was built by Austrian-Italian architect Joachim Grassi some 140 years ago, at the request of King Rama V the Great who was fascinated by European architecture and asked him to create a Royal Temple for Bang Pa-In Palace, which would emulate the architectural details of a gothic church.
Surely Thailand's most European temple, the walls bear paintings and gothic sculptures, while a Lord Buddha Image stands in the middle of what would have been a cross in a real church. Stained glass used in the construction was manufactured in France, and in one section shows a depiction of the King.
Southern Thailand
Wat Phra Mahathat Wihan is a Ceylonese-style temple on the eastern coast of South Thailand, in the city of Nakhon Si Thammarat – one of Thailand's oldest settlements and once part of the Sumatra-based Srivijaya Kingdom.
Founded in the 8th century, the temple is considered one of Thailand's most sacred, as it contains a tooth relic of Lord Buddha. The 78-metre high chedi is surrounded by 173 smaller ones, and there is a collection of Sukthothai-style Buddha statues and splendid murals that depict Ramayana characters.
For those who are particularly interested in the Srivijaya culture, the best example of Srivijaya architecture is to be found at Wat Phra Borommathat in Chaiya, Surat Thani, which boasts a splendid chedi.
These are but a few of the outstanding temples that abound throughout all regions of Thailand, each of which in its own unique and collective way presents a captivating glimpse into the fascinating historical, architectural and religious characteristics of the kingdom. Explore as many as you can!
17-Apr-2019
The City of Phuket – an exciting mix of old and new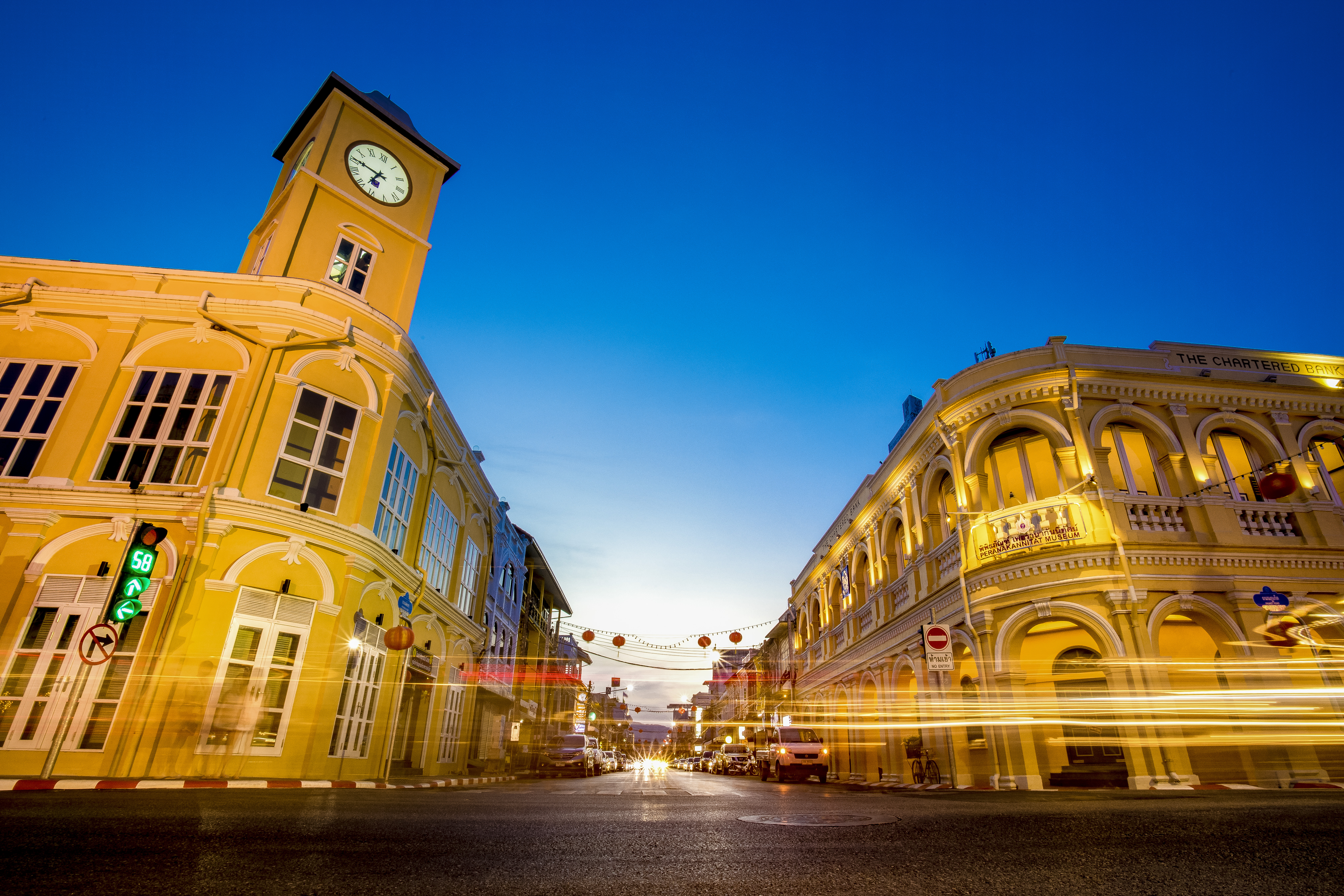 The City of Phuket – an exciting mix of old and new Phuket is often overlooked in favour of the three "S" sun, sand and sea, but there's a lot to see and do in this ol...
The City of Phuket – an exciting mix of old and new
Phuket is often overlooked in favour of the three "S" sun, sand and sea, but there's a lot to see and do in this old town full of heritage buildings. Having recently been elevated from a town to city status, the finest part about Phuket City is the comfortable mix of old and new with an exciting blend of tradition perfectly at ease alongside high-tech living, a blend of peaceful and pulsating attractions. It is a city that never sleeps and while many will see the night in at a bar, club or restaurant, the mornings always open early to the buzz of fresh produce markets, commuters heading to work and stoic monks taking to the streets on their daily alms rounds.
Take a look at some of Phuket main attractions including two weekly markets that should be a must on your to do list when visiting.
– Old Phuket Town
Phuket was a famous tin-mining centre before it became Thailand's most popular island. Traders from Europe, China, Arabia and Asia all gathered to exchange spices and goods for tin and rubber which the island exported.
Wander down streets lined with distinctive Sino-Portuguese architecture, arty coffee shops, experimental galleries, boutique hotels and incense-cloaked Chinese Taoist shrines, before sampling the island's most authentic Phuketian cuisine and Phuket Town's very local bar scene
Phuket Town remains a wonderfully refreshing cultural break from the island's beaches.
Phuket Walking Street and weekend market is called "Lard Yai" by the locals and is an extremely popular market held every Sunday in the heart of Old Phuket Town on Thalang Road.
This weekend street market was an instant success, adding a much-needed event to the historical part of town and runs from 4pm to 10pm.
Discover some typical southern Thai culinary specialties as well as local handicraft and gift stalls. It is family-oriented with toy stalls and a trampoline for the little ones. This is a good place to spend a Sunday afternoon.
– Phuket Town Night Market
Local night markets are a great place to find some good bargains, souvenirs and keepsakes. Don't waste a perfectly good beach day shopping – visit the night markets and you will miss out on nothing.
Baan Chinpracha, is a fine example of a Sino-Colonial mansion and is just a few doors away from the famous Blue Elephant Restaurant. Visitors will not only have a sneak peek of how a wealthy Phuket family used to live many decades ago, but they can meet its owner too. Anybody interested in history and architecture should not miss this.
Jui Tui Shrine is a popular Chinese temple that plays a dynamic part in the annual Phuket Vegetarian Festival. Situated on Soi Phuthorn, Ranong Road, it's a must-see site for all first-time visitors to Phuket as one of the oldest and the most respected spiritual centres around. Jui Tui Shrine main building itself has been through a number of face-lifts, resulting in a beautiful exterior and interior with three large altars bestowing statues of Chinese gods.
Baan Teelanka is The Upside-Down House, a fascinating new attraction in Phuket. This fully furnished three-story house is literally built leaning on its roof. Your first impression when visiting is that you have just transformed into Alice in Wonderland as all the furniture and even a fish tank with fish swimming upside down, hang from the floor as you walk on the ceiling. Baffling but great fun.
Being a place of great variety, there is something among the best things to do in Phuket for every kind of traveller. Above all, enjoy.
24-Jan-2019
Thai tourism organisations step up war on plastic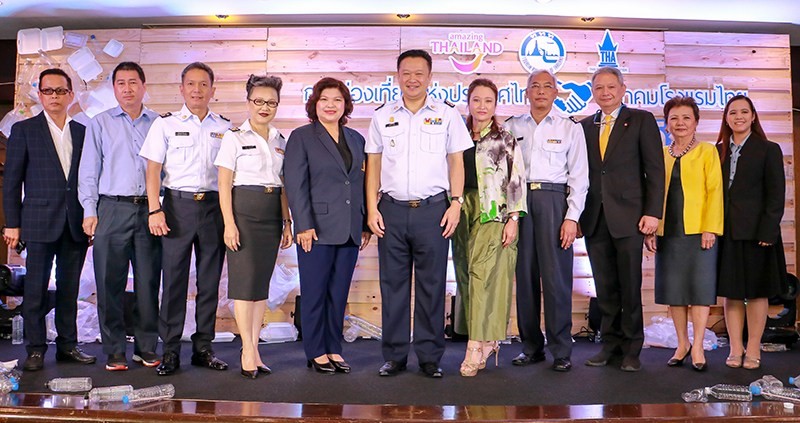 The Thai Hotels Association (THA) is joining the Tourism Authority of Thailand (TAT) in its ongoing effort aimed at reducing the use of plastic. Various campaigns will encourage hotels, both THA...
The Thai Hotels Association (THA) is joining the Tourism Authority of Thailand (TAT) in its ongoing effort aimed at
reducing the use of plastic
.
Various campaigns will encourage hotels, both THA members and independent Thai hotels, to reduce single use plastic plus motivate tour companies, travel agencies and online travel agencies to support participating hotels that are part of this project.
TAT Governor Mr. Yuthasak Supasorn said: "We look forward to working closely with the THA on this important project. Thai hotels can play an important role both in raising awareness among their guests and reducing plastic waste in daily hotel operations."


The joint effort will invoke 12 preliminary guidelines for participating hotels to follow:
Reduce plastic packaging used for bathroom amenities.

Reduce the use of plastic bags in hotel rooms (laundry or trash bin).

Use local products made with biodegradable packaging materials.

Reduce plastic water bottles; use reusable containers instead, especially for meetings and seminars.

No plastic straws.

Self-service corner for coffee/tea breaks during meetings and seminars.

Reduce single use plastic food or drink containers.

Separate trash bins on beach areas adjacent to hotels.

Create a sustainable 'no plastic' rate card for meetings and weddings customers.

Separate waste at the hotel.

Organise all departments within the hotel to reduce plastic.

Encourage guests, customers, clients and partners to join the 'anti-plastic revolution'.
TAT will support all participating hotels at their participation in trade shows; such as, the ITB, TTM, WTM, etc. Green friendly operators will also meet core criteria TAT uses to invite and support sellers to join trade shows and road shows.
This joint effort between TAT and THA marks the first step under TAT's collaboration initiative with various stakeholders in July last year.
Other public and private sector partners joining in TAT's reducing tourism-related waste initiative include the THA, the Expedia Group, Tourism Council of Thailand, Siam Piwat Retail and Development Company, Chao Phraya River tourism-related businesses including ICONSIAM, Nonthaburi Municipality, plus other local communities in Bangkok.
All pledge to raise environmental awareness while encouraging other tourism-related businesses to support their initiative.