News
15-Nov-2019
137 Pillars House Chiang Mai brings 'Teak Wallahs' back to life with new historical tour

One of the hallmarks of 137 Pillars Hotels & Resorts is their bespoke guest experiences that are created around the brand pillars of art, fashion, history, music and culture. Foll...
One of the hallmarks of
137 Pillars Hotels & Resorts
is their bespoke guest experiences that are created around the brand pillars of art, fashion, history, music and culture.
Following the recent launch of the popular Private Art Experience at 137 Pillars Suites Bangkok, the all-suite luxury boutique hotel 137 Pillars House is offering guests a rare opportunity to delve into the rich history of Chiang Mai with their newly launched - "Tales and Trails of the Teak Wallahs" day trip experience.
The fascinating one day excursion chronicles the colourful lives of "gentleman foresters" or "teak wallahs" who worked for European based companies that owned lumber concessions in the heavily forested north of Thailand.
Oak had become scarce in Europe and adventurers had just discovered the teak forests of Asia sparking off a gold rush for the timber. Northern Thailand became the centre of the thriving teak industry in the region with the arrival of the British-owned Borneo Timber Company in the late 1870's. With holdings in Chiang Mai, Lamphun, Lampang, Phrae and Nan, the Borneo Timber Company rapidly became the richest and most powerful teak company.
By the end of the 19th century, three more firms had obtained leases in Chiang Mai and Lampang. These British companies, managed by "gentlemen foresters" or "teak wallahs", controlled 60% of Chiang Mai's teak output. When the Borneo Company obtained a 100-year lease for a huge plot of land on the east bank of the Ping River near Wat Ket in 1888, it dispatched Louis T. Leonowens, the son of Anna Leonowens, to establish a branch office.
NO. 2 SOI 1, NAWATGATE ROAD, TAMBON WATGATE, MUANG, CHIANG MAI, 50000 THAILAND
T: +66 (0) 53 247 788 F: +66 (0) 53 247 780 E:
A colourful character, "Teak Wallah" Louis, who spent most of his time gambling with the local chief, also built four lavish teak houses. One of them served as the headquarters of the Borneo Company until it was bought by William Bain. His descendants eventually sold it to the Wongphanlert family, who made it the centerpiece of their boutique hotel, 137 Pillars House Chiang Mai.
A dominant slice of the expat community at the time, the cast of colourful characters included another Borneo Company teak wallah David Fleming Macfie, the missionary Dr. Marion Alphonso Cheek and the famous British Consul General W.A.R Wood, among others. They brought with them Western customs and traditions, celebrating Christmas with polo, pony races and other such sports. Furthermore, the Europeans encouraged Sikh and Muslim traders to settle down in the Lanna Kingdom.
The "Tales and Trails of the Teak Wallahs" tour, which starts in the small museum at 137 Pillars House, takes guests to Lampang by private vehicle. Along the way the knowledgeable guide illuminates this fascinating trip with old photographs and accounts of the time.
Stops include Wat Ket Museum, founded by William Bain's son Jack, the Lanna Ancient House, one of the oldest houses in Chiang Mai, the Chiang Mai Gymkhana Club, the old colonial sports club, founded in 1898, and the playground of the teak wallahs, the Foreign Cemetery, where many of them are laid to rest, and British Consul General W.A.R. Wood's residence. In Lampang, guests ride in a horse cart, a legacy of that period, to the Louis House, the former office of Louis Leonowens Company. Also included is a visit to the 100-year-old Forestry Department office, Ban Sao Nak, a wooden house dating back to 1895, the iconic Lampang railway station, Bombay House, and the location of the former Lampang Sports Club.
The Tales and Trails of the Teak Wallahs day trip experience is priced at THB 6,000 (USD 196) per person and includes transportation by private vehicle, an English-speaking guide, meals, drinking water and entrance fees. The price is subject to applicable service charge and government taxes.
Reservations
Rates at the all-suite 137 Pillars House start from THB 19,500 (USD 638) per night and are subject to applicable service charge and government taxes. 137 Pillars House is a member of Small Luxury Hotels of the World (SLH).
For more information and reservations, please contact 137 Pillars House on:
Media Contact:
Lee Sutton, Dynamic PR & Events
15-Oct-2019
Thami Dish in Thailand – LGBT+ Travel Symposium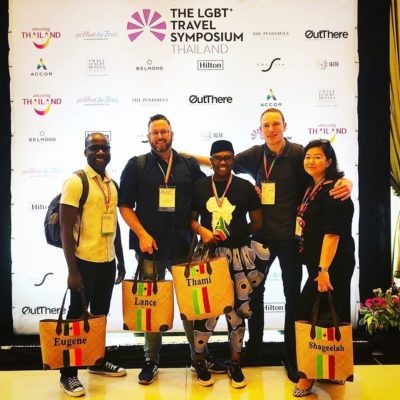 In partnership with the Tourism Authority of Thailand, The LGBT+ Travel Symposium hosted more than 30 of the world's leading LGBT+ buyers and media in Bangkok in September 2019 to promote dive...
In partnership with the Tourism Authority of Thailand, The LGBT+ Travel Symposium hosted more than 30 of the world's leading LGBT+ buyers and media in Bangkok in September 2019 to promote diversity. Despite this encouraging step, LGBT+ relationships are still a sensitive topic and remains taboo in some parts of Asia.
In the jubilant words of Thami Dish – arriving as the South African delegation for The LGBT+ Travel Symposium in Thailand. Today is a very important day for all of us who work in curating the travel experience for queer people from all over the world. Thailand has done exceptionally well in creating an amazing tourism experience and so today becomes important for us to share knowledge, our strengths and best practice. LETS GET TO WORK!
There's no better way to start your trip than walking into a beautifully sized, styled and very gorgeous room, this definitely gives me all the reason to look forward to the LGBTIQ Tourism symposium. Thank You
The Siam Hotel
for this beautiful experience.
Then we were off to our next stop, ooh darling please throw me into any kitchen, rooftop or any champagne bar … you'll bring joy my. We were hosted by
Lebua Hotels Resorts
for an afternoon of bites and drinks with breathtaking views.
Got to enjoy a glass of Hangover Too cocktail on the
Sky Bar Bangkok
and enjoyed the sounds of the beautiful Scirocco band
Then we were off to china Town to end our night with fantastic street food. There is something special about the taste of Thai food … we all need the spices and lessons.
05-Oct-2019
Facts about Thailand – Things you should know about Thailand
Siam is the original name of Thailand as it was occupied by the Siamese people. It is also where the Siamese cat breed comes from. These cats were given to brides as good luck on their wedding da...
Siam is the original name of Thailand as it was occupied by the Siamese people. It is also where the Siamese cat breed comes from.
These cats were given to brides as good luck on their wedding day. Image by Instagram @beautiful_siam
Thailand has one of the world's most diverse ecosystems – the country is made up of 318843.23 square kilometres that include everything from mountains and river
valleys to forests, and coastal areas. Thailand is rich in wildlife and has nine distinct ecological regions within three different biomes. Image by Instagram @thailandinsider
Thailand is made up of many Islands, 1430 to be exact and with some of the most beautiful beaches in the world. So, from party beaches to
romantic places with blue water to diving spots, health retreats and yoga sanctuaries you are spoilt for choice.Instagram by image @thetc12
Thailand's Monkey buffet known as 'The Monkey Buffet Festival,' it is celebrated annually in the city of Lopburi and has grown to become a major tourism event.
More than 600 monkeys are hosted to a buffet of meat, fresh fruits, salads and ice cream. The residents use the festival as an act of thanksgiving to the monkeys for bringing tourists to the area. But the story original was an ancient folklore that tells the story of Hanuman, a Hindu monkey deity who is believed to rescue a bride from a ten-headed demon. Image by Instagram @ kiwicom247
Bangkok is known as the Venice of East because a river and numerous canals flow through the city. You can use the river and the canals for
quick transport, avoiding the many traffic jams on the roads, and they are great for sightseeing as well. Image by Instagram @laura_scott
Thailand's famous bridge -The real bridge on the River Kwai was never destroyed, not even damaged. It still stands on the edge of the Thai
jungle about three miles from this peaceful town and it has become something of a tourist attraction. The bridge was erected by Allied pris oners during the Japanese occupation of Thailand in World War II. Image by Instagram @wildmonkeys
Thailand's energy drink
Honey Kratingdaeng 100% from Thailand likely inspired the development of Red Bull. It is said an Australian businessman used it drink
Kratingdaeng to overcome jetlag, he was friendly with the Bangkok man that created it and today is a giant brand. Image by Instagram @energypedia
02-Oct-2019
TOP TIPS for Traveling in Thailand for Vegans and Vegetarians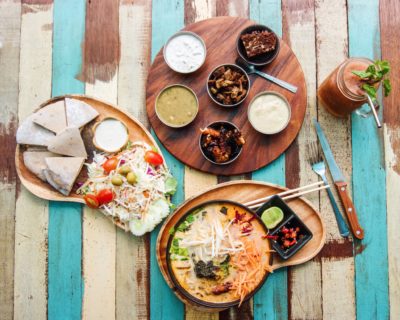 Travelling away from home as a vegan or vegetarian can be tough! But traveling in Thailand as a vegan or vegetarian has become really easy and fun! Our biggest nugget of advise for when you're t...
Travelling away from home as a vegan or vegetarian can be tough! But traveling in Thailand as a vegan or vegetarian has become really easy and fun! Our biggest nugget of advise for when you're traveling in Thailand as a plant based eater is – don't be afraid to ask what the ingredients are in a dish and be sure to try new flavour combinations!
Here's everything you need to know about navigating your taste buds around this ultimate vegan and vegetarian destination.
How To Say You Follow a Plant Based Diet In Thai
Eating Vegan and Vegetarian in Thailand is not difficult – you just need to know what to look out for! To avoid fish sauce and other animal products in your food, you will need to remember a simple Thai phrase – Gin Jay. It translates as a strict vegetarian who does not eat meat, dairy or egg – and interestingly enough, this is the diet that the Monks follow – so you are in good hands!
The word or symbol combination for 'Jay' looks a little like the number 17 and is found on signage above vegan products and outside some restaurants. These lovely places are STRICTLY vegan for religious reasons, so feel free to enjoy anything on the menus!
A good tip we have been told by lots of locals and travellers alike is CHECK YOUR FOOD and PLEASE make sure you are clear when ordering, and say specifically
'no seafood, no fish sauce, no meat'
and if you are vegan – no egg (milk will rarely be used but you can also say if necessary). Seafood and fish are considered different, and therefore, might be ignored if not clearly stated.
Assistance Apps like
HappyCow
will also help you navigate your way around the country if in doubt! This app will pull up vegan, plant based, vegetarian and non-meat restaurants around you
We Even Have a Festival for You!
The country is full supportive of the lifestyle and really embraces the culture of plant based life! They even host an annual Thai Vegetarian Festival, known as the Nine Emperor Gods Festival. Read more about it
here
! The largest annual vegetarian festival in the world, based on the Taoist way of life, that is celebrated for nine days around the country.
The biggest celebrations take place in Bangkok and on Phuket Island where around about 35% of the population is Chinese, and attracts huge crowds every year because of the unusual religious rituals that take place! It's one of the best times to visit Thailand as a vegan because you don't have to worry about what is in your food. You can simply stroll down the street and try anything that draws your eye and is marked 'Jay'.
Traveling Around Thailand as a Vegetarian or Vegan
Situated in the gulf of Thailand, the beautiful island in southeast of Koh Phangan is a plantbased haven that offers an absolutely incredible amount of choice for meat-free travellers! From vegan to vegetarian, you'll be blown away and spoilt for choice here! Famous for its Full Moon Party at the end of each month, Koh Phangan is home to hundreds of markets, restaurants, cafes and vendors – all serving up stunning dishes suited to the vegan and vegetarian diet!
Where to Eat Vegan and Vegetarian in
Koh Phan'gan
Soul Organics
Capana
Eat.co is definitely a must-go when on the island!
Pure Vegan Heaven
When in Thailand – and looking for foodie-spots – this city is a MUST on your travels! Chiang Mai, in Northern Thailand is an iconic Thai town surrounded by the walls of the Old City, with ornate temples and lush forests just a short drive away.
Chiang Mai has fast become the vegan paradise for ethical travellers in Thailand! The city boasts more than 80 specifically vegan and vegetarian restaurants and has countless others that offer meat free dishes of famed Thai tradition such as Tom Yum soup and Pad Thai or even, if you're feeling adventurous, a Banana Flower Thai Salad. It truly is the mecca of things plant based in Thailand!
Where to Eat Vegan and Vegetarian in Chiang Mai
Free Bird Café
Anchan Vegetarian Restaurant – where the slogan is "Vegetarian food so delicious you won't miss the meat."
Bee Vegan – Restaurant, Juice Bar, Smoothie Bar and totally Vegan
When in Phuket
In comparison to Chiang Mai and even Bangkok, Phuket is an expensive city to eat, stay and play in, and they aren't known to be as vegan friendly as the other cities and areas BUT they are growing in this department. A big perk of Phuket is that most locals can speak English, which will help you ask for assistance if you are unsure!
Two must try vegetarian and vegan dishes when is Phuket are banana pancakes and mango & coconut sticky rice!
Where to Eat Vegan and Vegetarian in Phuket
Sai Than Boon
Two Chefs – with their extensive menu full of exciting options
Yo Green Vegan & Vegetarian in Patong
Pure Vegan Heaven
The LifeCo Phuket
in the Thalang District is all about that raw diet! Fresh and healthy!
No matter what your budget, there is something for every kind of vegan and vegetarian traveller in Bangkok. The city is FULL of vegetarian and vegan eateries because of the Buddhist and Jain communities around the area!
This bustling, vibrant city has a lot to offer the hungry vegan traveller. The city boasts many options for vegans, from local Thai dishes to Indian and your classic American hamburgers made vegetarian. There are upper scale restaurants all the way to the tiny most cost effective street vendors and cafes.
Where to Eat Vegan and Vegetarian in Bangkok
Khao San road! There are so many options here – keep your eyes open for the Jay symbol or sign and enjoy the magic of Thai food!
Salada Organic
Broccoli Revolution – a MUST visit in Bangkok!
May Veggie Home, located along the Ratchadaphisek Road is fully vegan!
"Whether you're worried about eating in the land of smiles or you're unsure of what to expect, we'd just like to reassure you that you don't really need to worry. It's a pleasure to eat vegan here and Thai cuisine and culture is something you just have to experience."
Travel well!
25-Sep-2019
World Tourism Day 2019
World Tourism Day 2019 World Tourism Day takes place each year on 27 September, an annual celebration that largely focusses on the importance of tourism on the global economy. The event ...
World Tourism Day 2019


World Tourism Day takes place each year on 27 September, an annual celebration that largely focusses on the importance of tourism on the global economy.
The event was established to cultivate and create awareness worldwide around the significance of tourism and the social, cultural, political and economic impact it has on the various destinations. Events hosted to mark the day address common challenges and highlight the commitment of the tourism sector in achieving their objectives, while exploring ways to mold a more sustainable future for the sector.
In 2019 the theme for World Tourism Day is 'Tourism and Jobs: A better future for all'. Appropriate, as last year saw the global travel and tourism sector grow by 3.9% to contribute a record $8.8 trillion and 319 million jobs to the world economy, above the growth rate of world GDP.
Establishment of World Tourism Day
It was at its third session in Torremolinos in Spain in September 1979 that the UNWTO (United Nations World Tourism Organization) General Assembly decided to establish a World Tourism Day by the beginning of 1980. This date was chosen to coincide with the anniversary of the adoption of the UNWTO Statutes on 27 September 1970.
The timing of World Tourism Day is particularly appropriate as it comes at the end of the high season in the northern hemisphere and the beginning of the season in the southern hemisphere, when tourism is on the minds of millions of people worldwide. On this day people of all ages and backgrounds are invited to hold and take part in celebrations in their respective country or holiday destination that are matched to the theme selected.
In 2019, Thailand expects a total of 41.1 million tourists to spend 2.21 trillion baht. South Africa has seen an annual increase in visitors to Thailand, the number one choice of international destination, seeing over 100 000 tourists last year.
The aim of the Tourism Authority of Thailand is to provide tourists with rich local experiences while allowing them to travel sustainably as they focus on their green travel, and Shades of Thailand campaign. Ultimately, visitors have access to Thailand's major cities as well as smaller, secondary cities that are all connected by the 22 airports and with 10 immigration checkpoints.
"Thailand continues to offer South Africans not only value for money, but an efficient way to get around and explore the different areas, whether it is the bustling capital of Bangkok, laid back Chiang Mai in the north, islands and their beautiful beaches, remote villages or jungles. Thailand simply offers it all," says Lesley Simpson of TAT South Africa.
Why don't you mark this World Tourism Day by booking a trip to Thailand?
NOTE:
South African passport holders for not require visas to visit Thailand for stays of up to 30 days. Passports need to be valid for at least 6 months after the departure date and you may be asked to present a return ticket.
15-Sep-2019
Thailand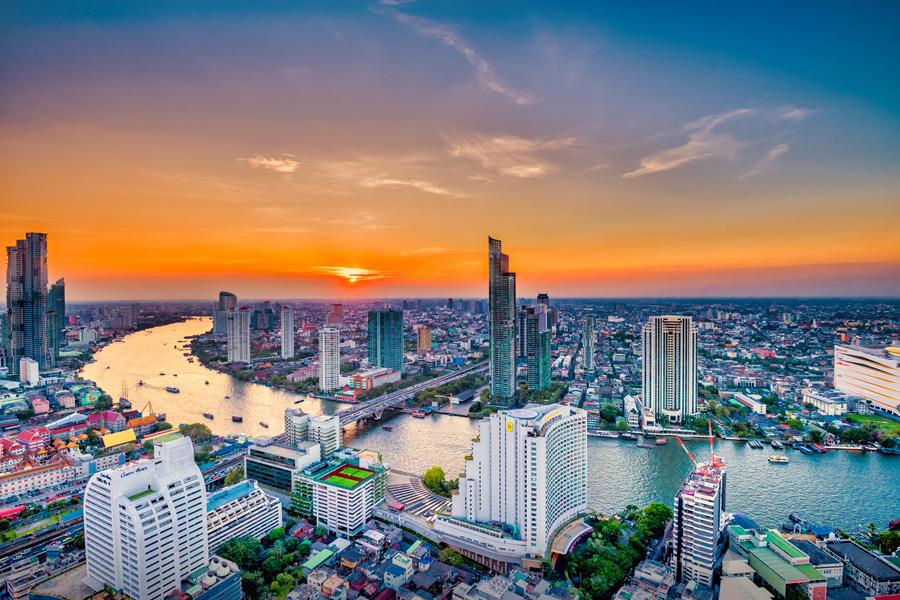 Thailand A regional introduction. Located in Southeast Asia, Thailand covers a total area of approximately 513,000 square kms and is the 50th largest country in the world, and the 12th large...
Thailand
A regional introduction.
Located in Southeast Asia, Thailand covers a total area of approximately 513,000 square kms and is the 50th largest country in the world, and the 12th largest in Asia.
Celebrated for its magnificent royal palaces, decorative temples, glorious beaches and modern cityscapes effortlessly perched alongside peaceful riverside communities, it may be the most visited country in the region but has retained its distinct Thai character despite the natural influence of its neighbours and foreign visitors.
But how much do you actually know about the Kingdom? Here is a regional introduction.
Full country name: Kingdom of Thailand
Population: 70 million
Capital City: Bangkok
Language: Thai
Religion: 95% Buddhism, 4% Muslim
Government: Constitutional Monarchy
Head of State: King Vajiralongkorn (Rama X)
Head of Government: Prime Minister Prayuth Chan-ocha
– The North of the country borders Myanmar and Laos with the northernmost point Amphoe Mae Sai in the Chiang Rai Province. Tourist attractions here include the Mae Sai Market, the Golden Triangle, Wat Phra That Doi Wao and Wat Thampla.
– The South of the country adjoins Malaysia and the Gulf of Thailand with the southernmost point Amphoe Betong in the Yala Province. This area is home to the La-ong Rung Waterfall, Chaloem Phrakiat Waterfall, Bala-Hala Forest, the sea of fog at Microwave Mountain and the Betong Hot Spring.
– The East of the country borders Cambodia and Laos with the easternmost point Amphoe Si Mueang Mai in the Ubon Ratchathani Province, where main attractions include Sai Rung Waterfall, Kaeng Chu Kan and the Hin Huai Soob Stone Yard.
– The West of the country is next to Myanmar and the Andaman Sea with the westernmost point Amphoe Mae Sariang in Mae Hong Son Province. Here Wat Phra That Chom Thong, Wat Phra That Chom Chaeng, Wat Phra That Chom Kitti, the Salawin National Park, Bua Tong Field at Doi Mae Ho and Mae Sawan Noi Waterfall are the highlights.
The country is divided into six regions, namely the North, Northeast, Central, South, East, and West. The North is the country's highlands with impressive mountain ranges dominating the landscape, specifically Doi Inthanon, Thailand's tallest peak, which is famous among hikers. The area is very popular with nature lovers and during the cool season visitors seek out the Mae Kha Ning frost flower, throughout the year taking to the nature trails, waterfalls, and look out spots from the many peaks.
The Northeast of the country features impressive northern highlands and plateaus. Hom Mali Rice – or Thai Jasmine Rice is grown here and exported all over the world. The Mekong River is a very prominent river that runs through this area with popular places along it including Amphoe Chiang Khan in Loei Province, Tha Sadet Market in Nong Khai Province, the Indochina Market in Mukdahan Province, and the Sam Pan Bok Grand Canyon in Ubon Ratchathani Province.
Central Thailand is where rice farming and the country's agriculture plains are found. The Chao Phraya River is very important to Thailand's history and along it you will find interesting places and ancient historical temples such as Bang Pa-in Royal Palace, the Bang Sai Royal Folk Arts and Crafts Centre in Ayutthaya Province, and the Koh Kret in Nonthaburi Province. For those who like shopping there are plenty of local markets in Bangkok to explore such as the local Wang Lang Market, Tha Phra Chan Market, Chatuchak weekend market, and Asiatique Night Market. There are Chao Phraya boat tours from Bangkok to Ayutthaya every day.
The South is home to the renowned beaches and islands in the Gulf of Thailand and the Andaman
Sea. Well-known tourist destinations such as Phuket, Koh Samui, Koh Phi Phi, Koh Lipe, and Koh Tao draw the sun seeking masses each year.
Eastern Thailand is half mountain and half ocean. Although there aren't many provinces here, it in an area with amazing sights and stunning locations such as Koh Samed, Koh Chang, Koh Mak, Koh Lan, Koh Si Chang, Bang Saen Beach, Pattaya, Jomtien Beach, Laem Mae Phim Beach, and Mae Ram Phueng Beach.
The West is mountainous with forests, waterfalls, and dams and where many of the country's national parks are found. With great geographical diversity, tourist attractions include the Thong Pha Phum National Park, Srinakharin Dam, Sai Yok Noi Waterfall, Erawan Waterfall, Mon Bridge, Mueang Sing Historical Park, Three Pagodas Pass, Underwater City, The Bridge of the River Kwai, Kanchanaburi War Cemetery, and World War II Museum and Art Gallery.
As can be seen, wherever you find yourself, you'll be spoilt for choice when it comes to natural attractions and places wanting for exploration and discovery. And all that before you taste the food and get that traditional Thai massage!
05-Sep-2019
Reasons To Visit Thailand At Least Once In Your Lifetime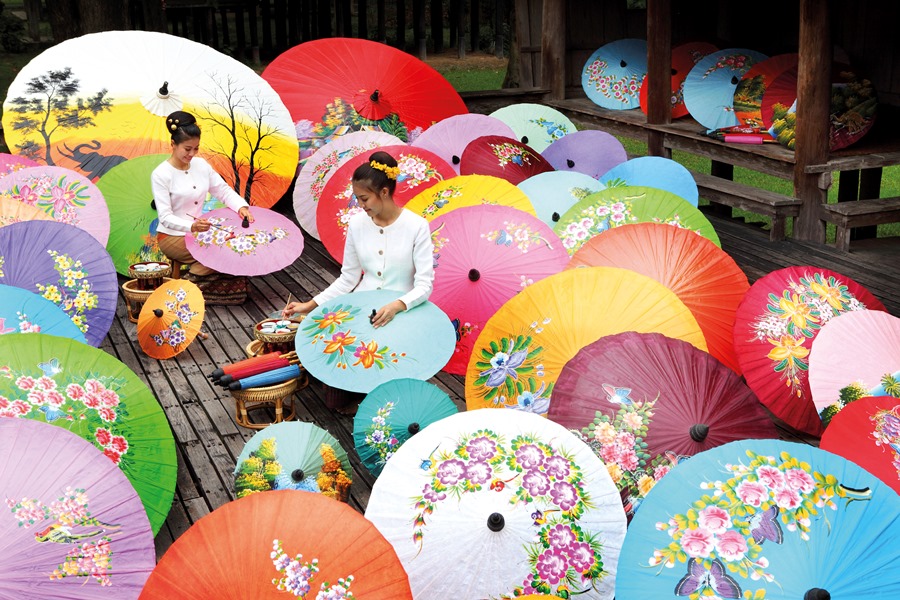 Reasons To Visit Thailand At Least Once In Your Lifetime They say that you should visit Thailand five times in your life. As a young student looking for an affordable and exciting travel adventure...
Reasons To Visit Thailand At Least Once In Your Lifetime
They say that you should visit Thailand five times in your life.
As a young student looking for an affordable and exciting travel adventure with friends; on your honeymoon for the epitome of warm island romance; as a family with young children wanting to relax into an inviting culture; as a gift to self that allows self-exploration and the spiritual awakening the kingdom offers; and with children and grandchildren for multi-generational themed discoveries.
Either way, everybody should visit Thailand at least
once
in their lifetime, these are some of the reasons why.
The People
– Wherever we travel it is the people we meet that enhance our memories. The genuine friendliness of the Thai people and their charming Thainess remain one of the most appealing aspects of time in the Kingdom. Traditionally friendly and living up to the 'Land of Smiles', their traditional Thai greeting, the Wai – when someone slightly bows with their hands together almost as if in prayer, will be your first introduction. The strong sense of family, the willingness to assist and the warm hospitality as they naturally go out of their way to ensure you're having a good trip all add to the charm.
The Temples
– With over 40,000 Buddhist temples found across the county you are bound to find at least one that captures your heart, and imagination. Dating back to various dynasties, each one reflects that era's architectural and construction style in the façade and interiors, with variations found across the various provinces. Each, whatever their scale, offers a quiet and contemplative spiritual presence, and you may even be lucky enough to be offered a blessing from one of the resident monks while visiting.
The History and Culture
– Even though Thailand's cities are undeniably modern with high end establishments, luxury hotels and chic neighbourhoods, throughout your travels you will come across ancient tradition and culture existing seamlessly alongside the new. Parts of Bangkok's China Town or Samphanthawong District seems to have remained unchanged for centuries, as do places like Ayutthaya and the remote hill side tribes of Chiang Mai. Cities like Sukhothai are pushing against too much change, with ancient ruins dating back to the Siamese Kingdom in 1238. The country's history can also be seen in its many art forms, like traditional Thai dancing, Muay Thai and Thai puppetry.
The Beaches and the Diving
– With over 3200 km of coastline, clusters of postcard perfect islands and protected marine parks, Thailand is heaven to the beach seeker. The more popular beaches draw the crowds, but step beyond these to discover stretches of palm tree lined strips of white sand that remain quiet and secluded. Some of these include Freedom Beach in Phuket and Sunset Beach on the island of Koh Kradan. Koh Bulon Lae in the Satun province and Koh Tarutao in the Andaman Sea. Thailand is also home to some of the best dive sites in the world and regardless of where you find yourself, you'll be able to book a diving trip and go in search of sea turtles and the colourful ocean life. Some of the best places to dive in Thailand include Koh Tao, the Surin Islands, Koh Chang and Chumphon.
The Element of Adventure
– Given the country's unique and varied terrain, visitors are invited to seek out a number of adventure driven excursions during their time in Thailand. With 127 National Parks in Thailand, of which 22 are marine national parks, activities can vary from hiking, rock-climbing, ziplining in the jungles, white water rafting and days spent chasing the best surf. Ethical elephant sanctuaries are ideal for tourists wanting to contribute to a good cause. You can take Muay Thai lessons with a resident champion, and even learn to drive your own Tuk Tuk. Outdoor options are almost limitless. Look out too for marathons, which draw generous crowds each year.
The Markets, Shopping and the
F
ood
– Thailand's markets are like no others in the world, each with its own distinct character. Be it the famous floating and weekend markets of Bangkok, or the charming night markets that appear from nowhere across the country. Shop for antiques, second hand items, clothing, and handcrafted souvenirs; you never know what treasure you may uncover. The food stall section is always a main attraction. Transformational, Thai food is so delicious and diverse that visitors often go on to cook Thai inspired dishes for friends once home. You can work your way through the markets, informal food stalls and restaurants, and never eat the same dish twice. Regionally influenced, the cuisine varies from the north to the south. It is highly recommended that you do a Thai cooking class.
The Colourful Festivals
– There seem to be endless reasons to host a celebration with famed Thai festivals are held throughout the year. Most of the festivals are marked by religious events and the lunar calendar, and are all wonderful to witness, or better still partake in. Many travellers go as far as to plan their entire holidays around the festival they would like to attend. Some worth mentioning are the annual Songkran, a festival that takes the shape of a nationwide water fight, the Phuket Vegetarian Festival, the Lantern Festival and Loy Krathong.
The Capital
– Bangkok needs an independent mention and should not be overlooked or rushed through. Home to over eight million people with a healthy expat community, it's a madly exciting introduction to the country. Crowded with heaving traffic, it can be overwhelming, but you will find Bangkok is a city full of surprises and hidden gems. Temples, sky bars, museums, art galleries and expansive green parks. High-rise buildings, intense heat, and a rich culture and tradition that is ever prevalent. We may call it Bangkok, but to the Thais it is better known as Krung Thep, which means City of Angels. Shop at the markets, take a boat trip on the Chao Phraya River and pay respect at the Grand Temple, among much more.
Affordability
– For travellers on a budget wanting to share their time between cities and islands, Thailand's affordable and diverse modes of transportation make getting around easy. Budget-friendly airlines service their international and domestic airports and buses and trains are incredibly affordable. Accommodation takes on every shape and form with recognised hi-end hotel brands, beachside resorts, hostels and self-catering apartment for every budget. All this making Thailand a destination that allows you to easily divide your time between more than one hub, diversifying your overall experience.
22-Aug-2019
Thailand, the Perfect Destination for a Girls Getaway to Health, Wellness, Food and Shopping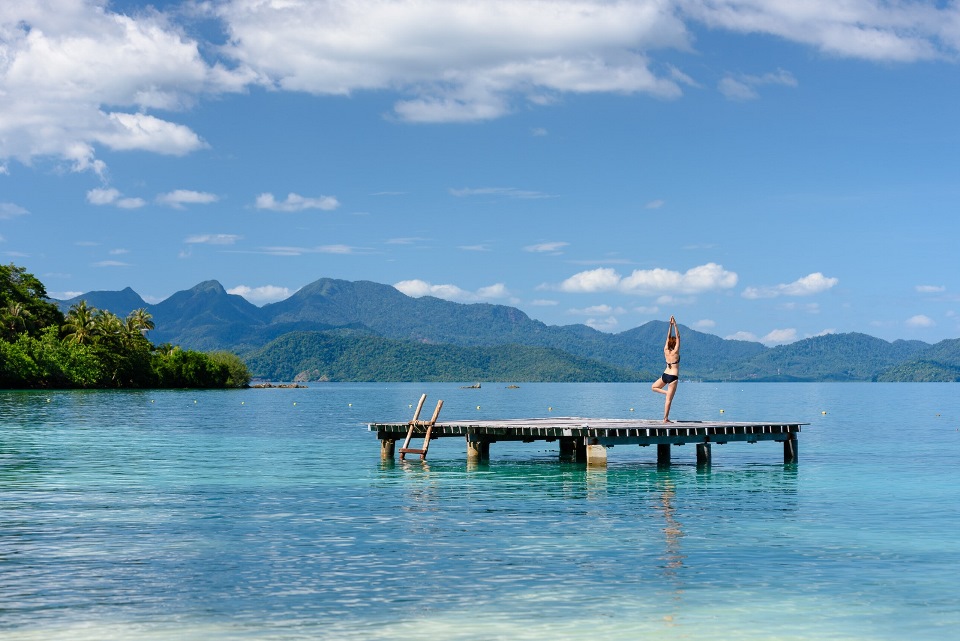 Thailand, the Perfect Destination for a Girls Getaway to Health, Wellness, Food and Shopping. With the rise of soulful getaways for girls, Thailand is increasingly popular as a destination offering...
Thailand, the Perfect Destination for a Girls Getaway to Health, Wellness, Food and Shopping.
With the rise of soulful getaways for girls, Thailand is increasingly popular as a destination offering the balance of wellness, health, food and retail therapy.
Beyond the country's long history and unique culture, modern cities and inviting attractions are the luxury hotels and resorts, as well as the spectacular health spas and wellness retreats. But what really makes Thailand special is its generous and welcoming people, whether encountered in a small mountain village or in the vibrant capital city of Bangkok.
That and the ever-instagrammable limestone mountains, tropical rainforests, white sandy beaches and crystal clear waterfalls, where girls can gather to soak up this slice of paradise, go snorkeling through coral reefs, lounge next to the pool, get massages on secluded islands, and learn to cook with Thai locals.
Thailand is recognised as a premier health and wellness travel destination with world-class standards, modern and traditional techniques, with ancient medical wisdom and core values of the people of Thailand adding to the wonder.
For Spa focused wellness, a favourite is the Oasis Baan Saen Doi – a unique boutique Retreat, nestled beneath enchanting mountains on the outskirts of Chiang Mai. Elegant Asian décor and teakwood architecture is accented with the arts and crafts of the Hill Tribes. Here you can sink into your very own Jacuzzi, relax beside the saltwater pool, or while away afternoons in the spa. You will find here a branch of one of the most celebrated day spas in Thailand. The Oasis Spas offers the unique "Lanna-style" spa experience with treatments created to combine the best of Thai traditional medicine and herbal secrets with advanced discoveries in beauty and wellness.
The gentle and courteous Lanna ambience pervades to create a magical place where beautiful, gracious people provide the ultimate in personal service without pretentious airs. The Oasis network of Spas can be found across the country with fourteen locations in four destinations. In Bangkok, Chiang Mai, Phuket and Pattaya, Oasis Spa's gentle, highly-trained therapists use specialised treatments and products to awaken a better you. This commitment to excellence has resulted in countless awards over the past 15 years.
Thailand is perfect if you want to discover peacefulness and practice yoga, both which are known to improve the quality of life. Of the hundreds of meditation temples in Thailand, not all cater specifically for foreigners with meditation sessions and retreats in English. Novices as well as practised meditators are however generally welcome at wats, but absolute beginners might like to consider the regular retreats at Wat Suan Mokkh and Wat Khao Tham, which are conducted by supportive and experienced Thai and Western teachers and include talks and interviews on Buddhist teachings and practice.
Of course, this may not be exactly what a girly retreat calls for – especially not a silent retreat – however a couple of friends may benefit greatly from joining one of these together.
An alternate option is the SPA Koh Chang Resort on Koh Chang Island, which is ideal for a complete spiritual retreat. Formed on their passion for a healthy lifestyle, medical practitioners Piranuch and Kamthorn Orn, one a Doctor and the other a Dentist, who have taken their philosophies and blended them with true Thai hospitality to create a very special eco-friendly destination.
Says Piranuch – 'We routinely exercise, cook healthy food for our family and are really mindful about what we eat taking extra care in the selection of the food we choose. Our acquired knowledge of natural holistic health from our own interest, studies and training is in such incorporated into our daily life.'
Offering the choice of a Detox Retreat, Fasting and Cleansing, Juicing, Raw Food Diets and Demonstrations, Yoga and Yoga teacher training, Weight loss, Health and Wellness packages. Or you can opt to book in simply for the beauty of the place and arrange treatments and yoga at your convenience. They buy fruit from a local project, recycle, are chemically free and advocate for the symbiotic relationship that should exist between man and nature.
The Kamalaya is an award-winning luxury meditation resort, on the beautiful island of Koh Samui that specialises in only the best holistic packages and offers customised treatments by medical professionals. Retreats include meditation, yoga, massage and health treatments as well as private consultations. Another wonderful option.
Cooking Classes
Yoga, wellness and inner refection can be hungry work, and you'd do well to join a cooking class either at the spa or resort that you are staying at, or at one of the many on offer around town. They can be health, vegetarian or vegan focused, and even include a visit to the local markets to get all the required ingredients. Learn how to create eye-popping fruit carvings, make tofu from scratch, 'cook' raw vegan food, or participate in a traditional culinary experience on an organic Thai farm. You can even join a family in their home, for a more intimate cooking experience.
Retail Therapy
Shopping in Bangkok is a day-and-night activity that rivals the best found elsewhere in the world. Work your way through Bangkok with visits to the legendary MBK, the sophisticated Emporium, trendy Siam Discovery and Central World Plaza, or the impressively upscale Siam Paragon. Not to be missed is the market of all markets – Chatuchak Weekend Market; with floating markets and night markets found around the country. A new one to lookout for in Bangkok is the ICONSIAM on the banks of the Chao Praya river. A very upmarket shopping mall with Thai food delicacies for sale on the basement level.
Chiang Mai deserve extra mention for its authentic craft atmosphere. A city of artisans and craftspeople, there are many beautiful boutiques and art galleries. From little markets to hidden temples, hip cafes and shops. Look out for banana spring rolls, lemongrass tea served in a bamboo, and sticky rice with mango, if you need some sustenance as you go.
Health and wellness retreats can be nothing short of transformative with many programs designed specifically for women. Pair all that with affordability and excellent tourism infrastructure, and Thailand truly is one of the best places for this form of self-discovery.
12-Aug-2019
Visiting Thailand in the rainy season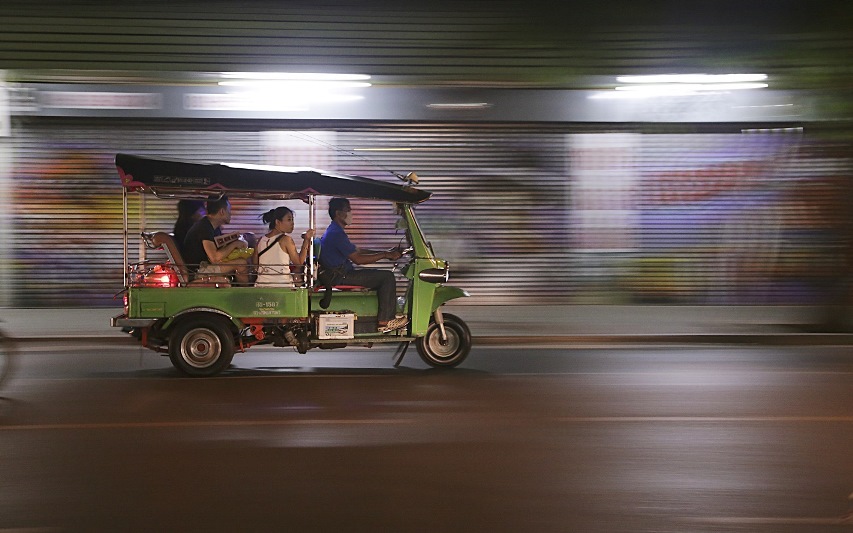 Visiting Thailand in the rainy season Between June and October each year, much of Thailand enjoys dedicated rain and moody overcast skies for at least a few hours each day – but it isn&...
Visiting Thailand in the rainy season
Between June and October each year, much of Thailand enjoys dedicated rain and moody overcast skies for at least a few hours each day – but it isn't all bad for visitors.
There are some pros to travelling to Thailand during these rainy months, for one with the lower rates meaning you get to travel in Thailand at half the cost of high season. Thailand is also home to many stunning national parks that are at their best during this time of year. The water falls boast their most powerful and beautiful of streams and the weather is slightly cooler for tackling those hiking trails. That said, you may need to give your itinerary a bit more thought as the focus won't only be on beaches and islands.
When is Thailand's rainy season?
The rainy season occurs at different times depending on the region of the country. In Central, Northern, North-eastern and Eastern Thailand, the rainy season is from May to November, with August and September often being the wettest months. In Southern Thailand, the rainy season is different for each coast. Along the Andaman Coast, the rains usually come between April and October. The rainy season along the Gulf Coast is typically between September and December.
Don't let the rain dampen your mood or spirit.
The rainy season in Thailand is still a great time to visit, with these few things in mind.
Be prepared as the rains can come with little warning. If you're in a city it's easy to duck into a museum, temple, market, or restaurant to wait for the downpours to subside. Carrying an umbrella is a good idea in the drizzle, however an inexpensive rain poncho, available from many stores around Thailand, is a better way to keep dry. A light-weight rain jacket even better for anyone who plans to spend a lot of time outdoors.
Footwear is everything. The rainy season is still hot and humid and it can be tempting to throw on a pair of flip flops for days out and about. These are not practical during rainy periods though, as they could lead to risk of slipping. Rather wear strap on sandals that will provide a better grip.
A quick and easy way to add extra protection to items in your bag is to line the inside with plastic carrier bags and place your day-to-day items inside a layer of plastic. Your bag may still get wet, but the things inside should stay dry. Plastic rain covers are available for backpacks. You could also consider investing in a waterproof bag for complete protection. Leave any items you don't need in your hotel room before heading out for the day.
Don't ignore warnings during the rainy season as they're issued for your safety. For example, if certain areas of a waterfall are closed off to the public, don't be tempted to sneak in for a better view. Look for swim and surf warnings on beaches before going into the ocean as undercurrents and rip tides can be incredibly strong and dangerous.
There are many ways in which to stay dry during the raining season. For transport services, Grab is excellent as you won't want to travel in the back of a tuk-tuk or on a motorcycle taxi when it is pouring with rain. In case you do get stuck in the rain, be sure that your electronics are in a safe and dry spot. Even the most heavy-duty of backpacks can leak in one of Thailand's brutal storms.
– Join a Thai cooking class
– Head out for a few hours of shopping at the markets and malls
– Book a Spa Treatment
– Visit Museums and Temples, from the Grand Palace to the Siriraj Medical Museum
– Retreat to a Meditation session
– Catch a Live Muay Thai Match
– Join a Great Yoga Class
– Take a lesson in the language of Thai
– Go to a Thai Culture Shows
– Simply pop in to a restaurant for a traditional Thai coffee, tea or a meal
Regardless of when you visit Thailand, a trip to the South East Asian Kingdom is always going to impress. Remember to pack that rain coat and umbrella in your bag and enjoy – come rain or shine.
08-Aug-2019
The Vegetarian Festival, Phuket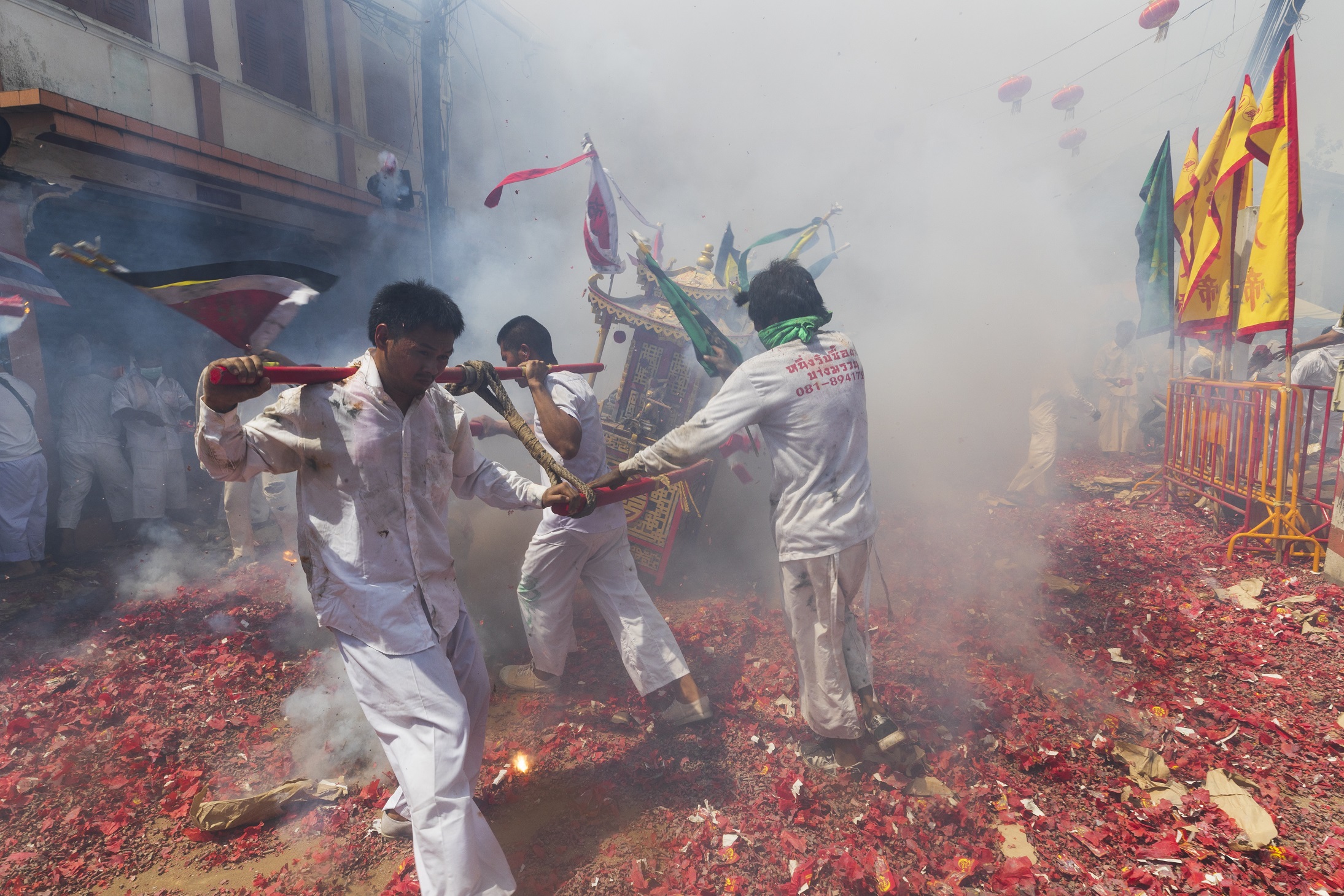 The Vegetarian Festival, Phuket Thailand Vegan Food SignAlso known as the Nine Emperor Gods Festival, the Phuket Vegetarian Festival celebrates the Chinese community's belief that absta...
The Vegetarian Festival, Phuket
Thailand Vegan Food Sign
Also known as the Nine Emperor Gods Festival, the Phuket Vegetarian Festival celebrates the Chinese community's belief that abstaining from meat and other stimulants during the ninth lunar month of the Chinese calendar will help them obtain good health and peace of mind.
Held over nine days, it is considered by many to be the most extreme of Thailand's festivals with devotees giving up meat for the duration and a few select participants, or mah song, practicing self-mutilation in the form of piercing their cheeks with swords, walking on hot coals, and climbing ladders made of knife blades.
The festival is celebrated throughout Thailand by people both with and without Chinese ancestry, with the largest celebrations taking place in Phuket. The Vegetarian Festival is lively and loud with a crowd of people gathering around the procession while chanting and throwing fire crackers. Participants wear white, while the entranced devotees who invite the gods to enter their bodies – wear elaborate traditional costumes.
A crowd of devotes gather in every Chinese shrine around the island, followed by an even bigger group of photographers hoping to get the shot of their lifetime. Pieces of orange paper and cloth distributed throughout the crowds are for good luck.
The Vegetarian Festival is an internationally known event, and while it also happens in a modest way in Bangkok around the same dates, it is really a Phuket event. For several days on both sides of Phuket Town streets leading to shrines are lined with food stands displaying vegetarian dishes in all imaginable shapes and sizes. Yellow Chinese flags hang at roadside intersections, stages are set, and temples are decorated.
As with many ancient festivals, its unsure the origins of the Vegetarian Festival. One theory is that the festival was brought to Phuket from China by a troupe of actors in 1825. The group had fallen ill with malaria while performing on the island and decided to follow a strict vegetarian diet and pray to the Nine Emperor Gods to ensure purification of the mind and body. To everyone's amazement they made a complete recovery. The people celebrated by holding a festival to honour the gods and express their gratitude.
One of the most exciting aspects of the festival are the various ceremonies which are held to summon the gods. Fire walking, body piercing and other acts of self-mortification undertaken by participants acting as mediums of the gods, have become more spectacular and daring each year.
Men and women puncture their cheeks with various items including knives, skewers and other household items. It is believed that the Chinese gods will protect them from harm, and blood and scarring results from these mutilation acts. This is definitely not something the faint hearted.
The ceremonies of the festival take place in the vicinity of the six Chinese temples scattered throughout Phuket. The main temple is Jui Tui Shrine not far from the Fresh Market in Phuket Town. The first event is the raising of the Lantern Pole, an act that notifies the nine Chinese gods that the festival is about to begin. The pole is at least 10m tall and once erected, celebrants believe that the Hindu god, Shiva, descends bringing spiritual power to the event.
For the next few days, the local Chinese/Thai community brings their household gods to the temple, along with offerings of food and drink. It is assumed that the household gods will benefit from the annual dose of spiritual energy that fills the temple. Visitors can observe and even participate in the lighting of joss sticks and candles that are placed around the various gods.
The Nine Emperor Gods Festival is observed in China, but the piercings and self-mutilation are unique to Thailand. Some suggest that the piercings were influenced by similar acts that are performed during the annual Indian Thaipusam festival.
Where to Experience the Vegetarian Festival
The Vegetarian Festival is celebrated in Bangkok, Chiang Mai, Trang and Phang Nga, but Phuket with a Chinese population of around 35% of the total inhabitants, is the best place to experience it. The best shrines in Phuket for witnessing ceremonies are Jui Tui, Bang Niew, Phut Jaw, Cherng Talay, and Kathu. The festivities move between the various temples and it is recommended that you pick up a schedule of events to guide you to the best time and place.
When to See the Vegetarian Festival
The Phuket Vegetarian Festival begins on the first day in the ninth month of the Chinese lunar calendar, so dates change annually. Typically, the festival is held in autumn, near the end of September and beginning of October. The peak of the Nine Emperor Gods Festival is on the ninth, or last day as the ceremony.
While many tourists attend the festival to see the extreme piercings, you should try the vegetarian food on offer. All participating restaurants and food stalls fly a yellow flag with red Chinese lettering and offer various vegetarian versions of famous Thai noodle dishes. Actually, most of the food is vegan and not even eggs or dairy products are used during the festival.
During the Vegetarian Festival those observing don't only limit it to diet but also wear white, maintain body cleanliness and agree to keep their body clean, keep up a high moral standard in action, words and thoughts, and abstain from sex and alcohol. Do bear in mind that people in mourning and pregnant or menstruating women are not supposed to attend the ceremonies.
Tourists are invited to attend the procession and take photographs. Although the Vegetarian Festival can appear sensationalist, it is a deeply religious event and you are reminded to show respect at all times.
NOTE:
The 2019 Phuket Vegetarian Festival will be from Sunday 29 September to Monday 7 October.